Check out the awesome
NEW
book trailer!
The Epherium Chronicles: Embrace
by T.D. Wilson
http://www.youtube.com/watch?v=1fuEWLmIrzM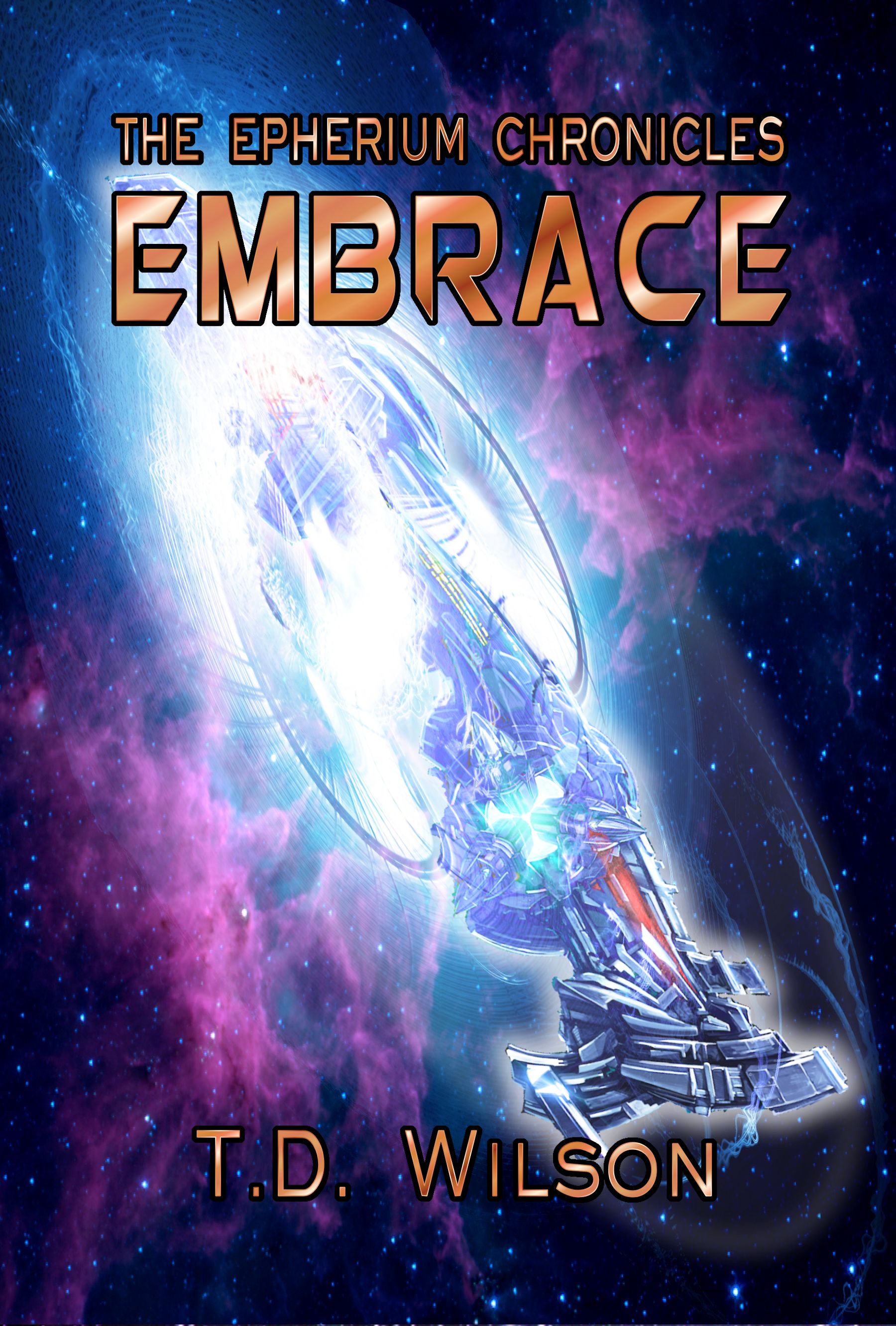 It was a bizarre twist of fate that turned James Hood into the Hero of Pluto Station. Now, nearly 20 years after that famous battle against the hostile alien race known at the Cilik'ti, Hood is called on again for a dangerous mission. This time he must take a new ship, the Armstrong, into deep space to make contact with fledgling colonies, created from ships developed by the Epherium Corporation that were launched before the war with the Cilik'ti began. As their journey begins, Hood and his crew discover more information about the colonies and their corporate benefactors. What they uncover could be more dangerous to humanity than a new conflict with their formidable foe.
Facebook:
http://www.facebook.com/TheEpheriumChronicles
Twitter:
https://twitter.com/TDWilson3
Amazon Author Page
Find
The Epherium Chronicles: Embrace
by T.D. Wilson at
Amazon
/
Smashwords