Everyone that stops by receives a

FREE

e-book!
FREE e-book details at the very bottom ;-)
Enter to win a copy of
Forbidden Temptation of a Vampire
(e-book) - YA paranormal romance!


Dragon Council Proclamation:
In order to remain undetected by mundane humans on Earth, The Dragon High Council has decided peace between the Sídhí races is critical.
Therefore, all Sídhí Valleys will participate in a summer camp hosted by Dragon Valley. It is believed the unique blending of races within the summer camp will achieve the first step toward peace. Participants shall include the eldest two teenage children (or direct descendants) of each council member.
Participation in the Peace Camp is not optional. If any Sídhí Valley refuses to participate, all known gateways within that valley will be shut down immediately. Note: A copy of this proclamation has been dispatched to the governmental bodies of all known valleys.
~ ~ ~
Camp starts off with a bang when vampire hottie, Jared Andrews, becomes one of Katie's cabin mates, especially when he can't keep his eyes off her. But is he interested in her, her family's money, or her blood? Was he the answer to her prayers or her worst nightmare?
She might actually enjoy summer camp, if she can stop finding dead bodies and if people stop trying to kill her.
As an
EXTRA
special thanks to
you
, the reader, I am giving everyone who hops by a
FREE COPY
of my new release,
Guardian's Beloved Mate
(Song of the Sídhí #4).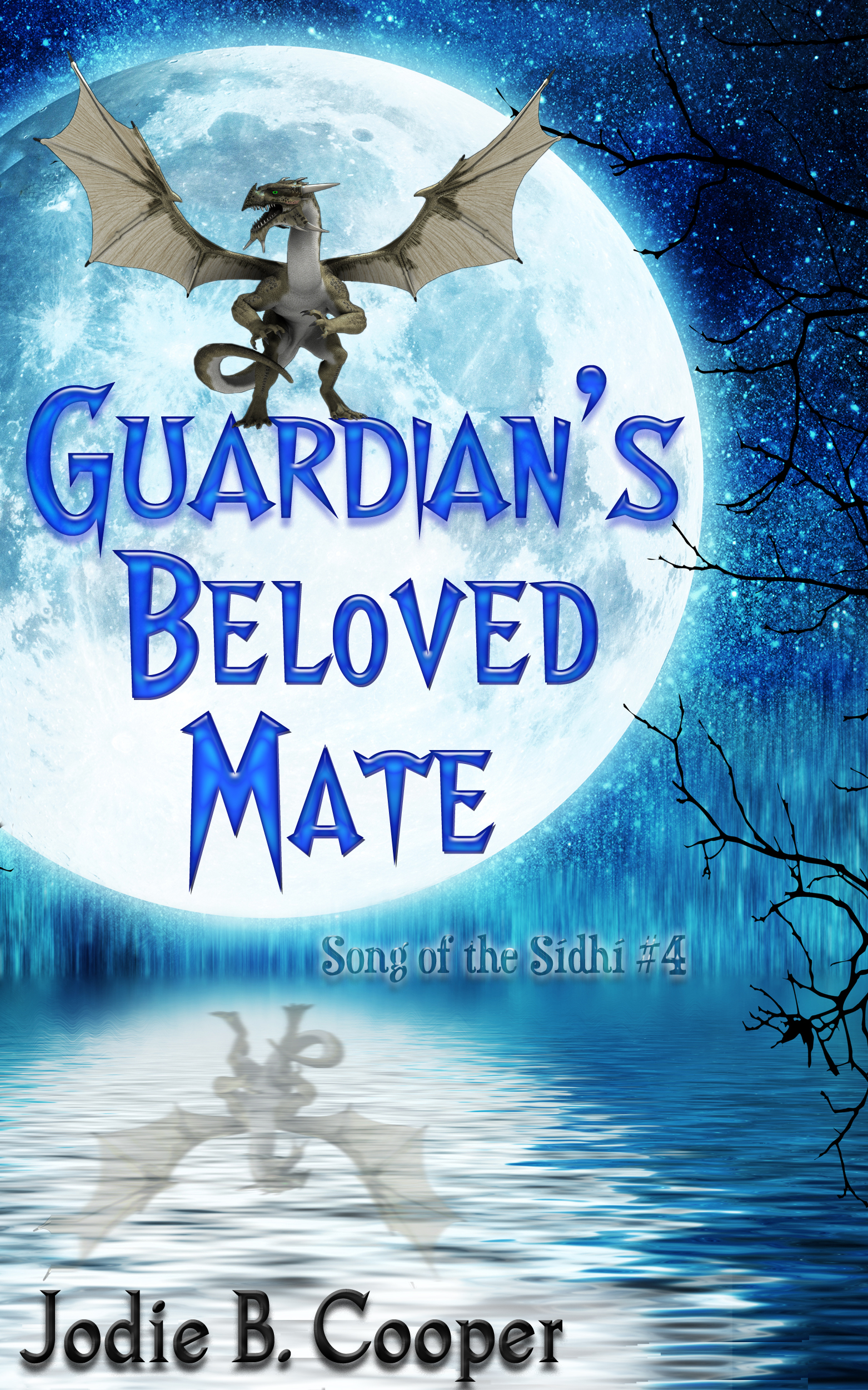 Guardian's Beloved Mate is a stand alone short story, but it also continues the underlying story line in the Sídhí Summer Camp series.
To receive your
FREE
e-book, go to
Smashwords
and enter coupon code
BT22T
(not case-sensitive) and update the price to $0.00
Don't delay! The coupon will only be good through November 13, 2012!