T.D. Wilson was born in 1968 in Troy, Ohio and has been an avid fan of science fiction and fantasy from a very young age. His early thirst for adventure began as he explored many of the great stories of Sherlock Holmes by Sir Arthur Conan Doyle. Always looking for new adventures, he turned to JRR Tolkien's The Hobbit and The Lord of the Rings series and the works of C.S. Lewis, particularly The Chronicles of Narnia series. Star Wars, Star Trek, Babylon 5, Battlestar Galactica, Doctor Who, Orson Scott Card's Ender Series, and the works of Ray Bradbury count among his favorites for science fiction, but he can usually be found at the bookstore picking up the latest books from Margaret Weis, Tracy Hickman, R.A. Salvatore, or Jim Butcher. Today, Mr. Wilson still lives in Ohio with his wife and their two sons.
What genre do you write? Why?
Science Fiction/Fantasy. Why? Technology enthusiast, geek, former RPG gamer, you name it.
What inspires you?
My family. Wonderful wife and two great kids. Also like to use writing to promote awareness to medical conditions. This first series has references to Parkinson's, a disease my father is currently battling. Another series I am beginning for National Novel Writing Month will feature asthma, something my kids both struggle with.
Do you use an outline or just start writing?
I usually create a background, brief outline, but I use spreadsheet pages to help describe setting and character backgrounds
What is your next project?
Urban Fantasy series called Memoirs of a Fallen Angel
What is your favorite food?
Bratwurst
Do you write full time or part time?
Part time. I work full time and have a busy family, so if part time what you call the spare minutes between kids going to sleep and me hitting the pillow, then yes, I write part time.
When did you start writing?
I have been been writing on the technical side of things for years, including writing for technical certification blog a few years back. As for fiction writing, I created several adventures back in my old gaming days, but novel writing didn't start in earnest until a few years back.
What is your favorite book?
Tough one. Loved any Sherlock Holmes book or offshoot I could get. There are so many sci-fi/fantasy books that I love too, that it's too hard to pick just one.
The Epherium Chronicles: Embrace
by T.D. Wilson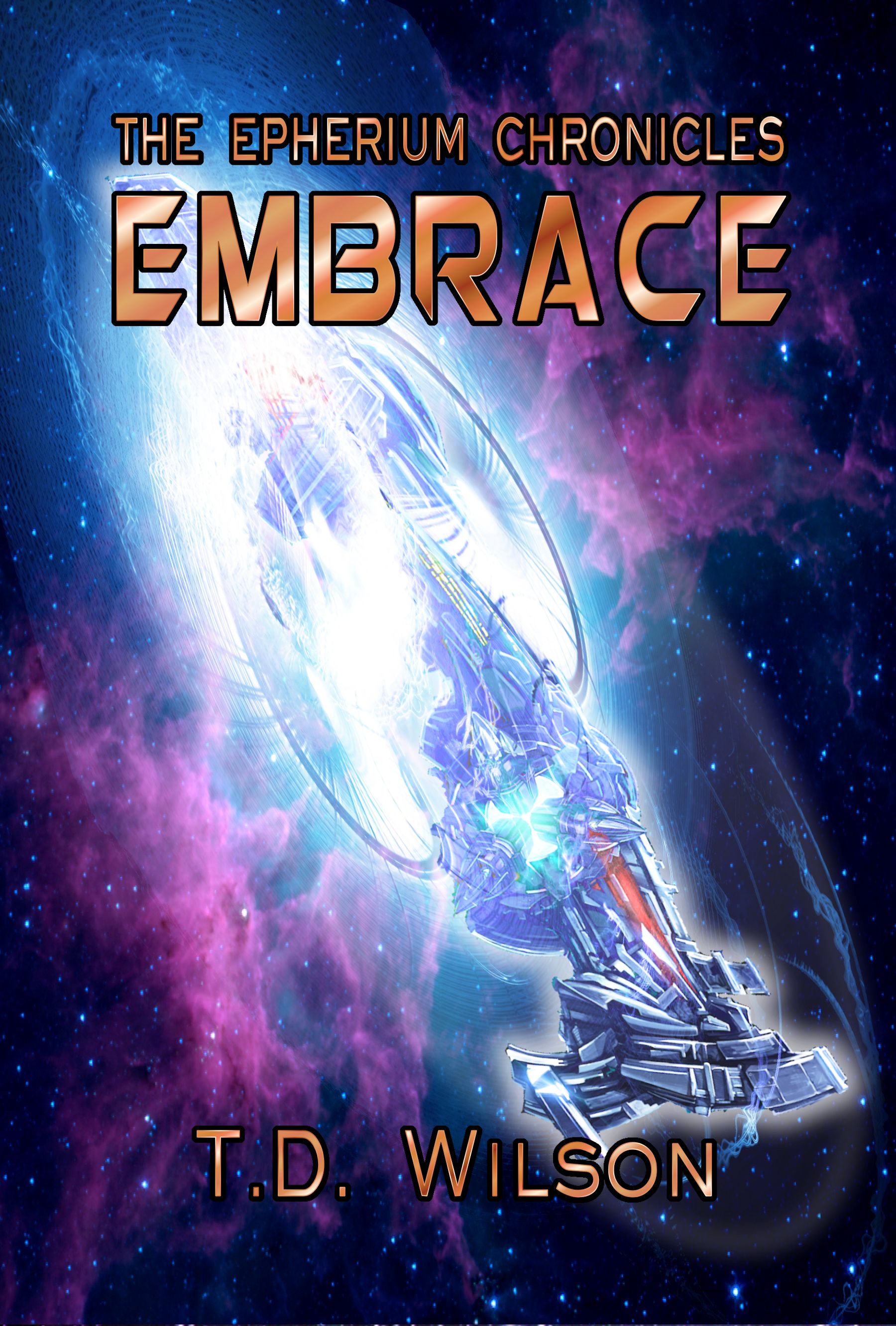 Facebook:
http://www.facebook.com/TheEpheriumChronicles
Twitter:
https://twitter.com/TDWilson3
Amazon Author Page
Find
The Epherium Chronicles: Embrace
by T.D. Wilson at
Amazon
/
Smashwords